There are 2 ways you can purchase oils both ways you begin at:
(For those who would like to register on their own, my account number is 500939, you will need that for enrollership/sponsorship area of the application. I would like to tell you that it is so much easier for me to help you through the process to make sure you are getting the right value.)
option 1:
 You can purchase them retail of of my website
but why would you do that when you can get your own oils for 25% off?
option 2:
You can get the oils at 25% off by signing up for a
Wholesale or Wellness Advocate account, with a $35 membership fee.
There are many wonderful starter enrollment kits available
which is the most popular way to join,
because you get the oils at a discounted rate,
as well as the
membership fee is waived.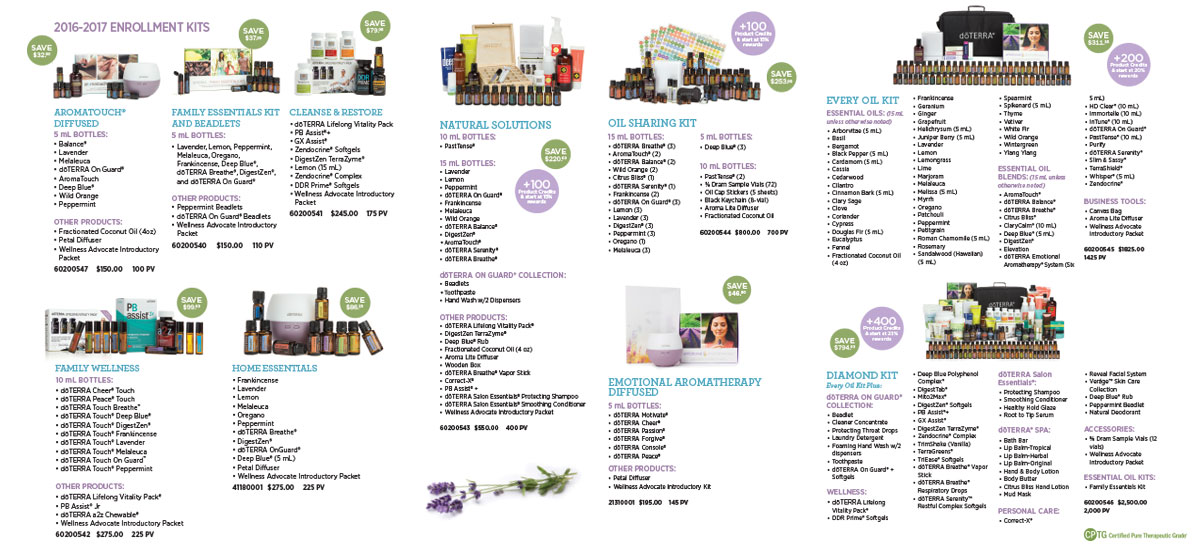 How to take advantage of the Loyalty Rewards Program (LRP)
doTERRA has a wonderful way of thanking those who are that order every month. What is so cool about this program is you can order one different item each month, and earn points that you can use to purchase more products!  You are not obligated to do this program, it is optional, and you can cancel this program!
With some kits, such as the Natural Solutions Kit. The Cost is just $550, and you start off earning 400 LRP product value points and you will start earning your LRP points at 15% on the scale below. So, with this example of the Natural Solutions Kit, you will start on the scale earning $15 for every 100 dollars you spend, for 3 consecutive months, and then you bump up to 20% and so forth.

Please contact me, as I would like to help you take advantage of all the great promotions and ways to sign up with doTERRA!