I would never ever consider doing a multiple level marketing company, after all I own my own printing business since 1992, and over the past 25 years, it has been a ton of work to build up a reputation in our community. But what comes with owning a business is the stress of managing employees, customers and deadlines! I love what I do, don't get me wrong, it just seems like I am working my fingers off and it never seems to get better, and my health was spiraling down from the stresses I put on myself everyday.
This video is amazing, and really does a great way explaining the power of what a MLM company can do for you. The oils are so amazing, and the surprize of the benefits of sharing the oils with friends and family, and then realizing there is more to the oils for supporting my body mind and spirit, but also with supporting financially.
As of Jan 1, 2017, doTERRA announced that we are the number one MLM company in the USA, if not the world.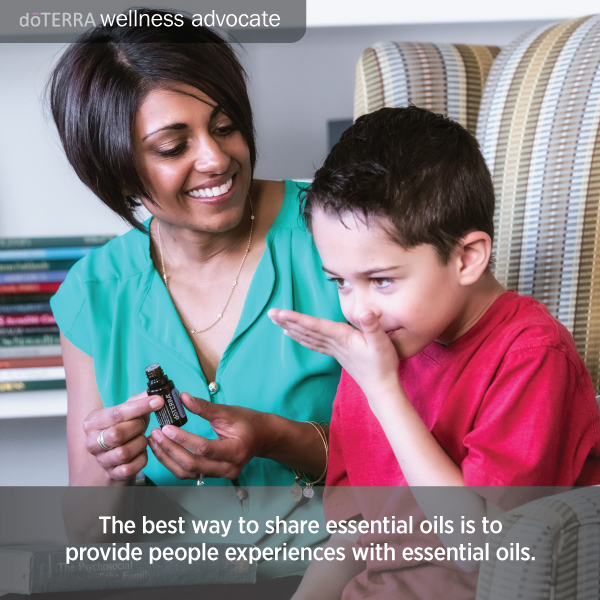 Company Profile: doTERRA International, LLC
doTERRA International, LLC produces and distributes exceptionally high quality CPTG Certified Pure Therapeutic Grade® essential oils through more than three million independent distributors, also known as Wellness Advocates, around the world. In addition to a premium line of essential oils used by individuals and health-care professionals alike, the company also offers products that are naturally safe, purely effective, and infused with CPTG essential oils, including personal care and spa products, nutritional supplements, and healthy living products
Growth Milestones
May 2008 – doTERRA founded
December 2008 – doTERRA reaches $1 million in sales
2009 – doTERRA has first $1 million month
2012 – doTERRA has regular $1 million days
March 2013 – doTERRA breaks ground on state-of-the-art corporate headquarters
July 2014 – doTERRA celebrates 1,000,000 Wellness Advocates
August 2014 – doTERRA corporate headquarters Phase 1 completed
June 2015 – Phase 2 of the corporate headquarters is complete bringing 383,000 total square feet of professional office and manufacturing space online
2015 – doTERRA establishes Esseterre Bulgaria EOOD, a farming and distilling operation in eastern Bulgaria
2015 – doTERRA reaches more than $1 billion in sales
June 2016 – doTERRA celebrates 3,000,000 Wellness Advocates
August 2016 – doTERRA ships products to customers in nearly 100 countries and has corporate offices in 17 countries
Industry Leading Retention
doTERRA enjoys a 68 percent retention rate, compared to a direct selling industry average near 10 percent. After joining doTERRA, 68 percent of all customers reorder, continue to share doTERRA products, or build a doTERRA business. Why?
Customers and Wellness Advocates are satisfied with product value
High satisfaction levels lead to a desire to share products and success with others
Product sales leaders recognize the value of doTERRA's powerful compensation plan
People and Places
doTERRA completed a new global headquarters in Pleasant Grove, Utah, USA in 2015. doTERRA employs more than 1850 people in day-to-day corporate operations. More than 1600 of these employees work from the new campus in support of the more than three million independent distributors around the world.
CPTG Certified Pure Therapeutic Grade — An Innovative Standard
doTERRA CPTG Certified Pure Therapeutic Grade essential oils represent the safest and most beneficial oils available in the world today. For an oil to be CPTG Certified Pure Therapeutic Grade the oil must be:
Pure and natural, with aromatic compounds carefully extracted from plants
Free from fillers or artificial ingredients; no dilution of active qualities
Free of contaminants, pesticides, or chemical residues
Rigorously tested for standards of chemical composition
Cross tested using mass spectrometry and gas chromatography to ensure exact purity and composition potency
Sourced by a global network of leading essential oil chemists and growers to ensure correct species, growth in ideal environments, and that raw plant materials were carefully harvested at the right time
Corporate Social Responsibility
doTERRA Co-Impact Sourcing®
doTERRA works to improve lives and communities throughout the world. Many of the essential oils offered by doTERRA are sourced in developing countries, where the growers and distillers are often at the mercy of third parties. doTERRA Co-Impact Sourcing helps create coalitions of growers and distillers that ensure local communities receive fair and timely payments to support their families and communities. doTERRA works with these coalitions to provide the resources, tools, and training necessary to ensure a long-lasting partnership.
doTERRA Healing Hands Foundation™
doTERRA focuses philanthropic efforts through the doTERRA Healing Hands Foundation. Its mission is to bring healing and hope to the world, for lives free of disease and poverty, and ultimately to teach impoverished cultures to be self-reliant.
The foundation is supported by contributions from doTERRA independent distributors known as Wellness Advocates, retail and preferred customers, company employees and executives, and others who share our vision. Donations are collected through monthly contributions, one-time contributions, and select product sales. For more information visit Healing Hands.
The Healing Hands Foundation has been involved in many projects, including the following:
Micro-credit loans providing renewable funding for entrepreneurs in developing communities.
Clean water wells and programs.
Building and revitalizing schools and clinics.
Medical equipment and resources for hospitals and clinics.
Education on hygiene and health.