Description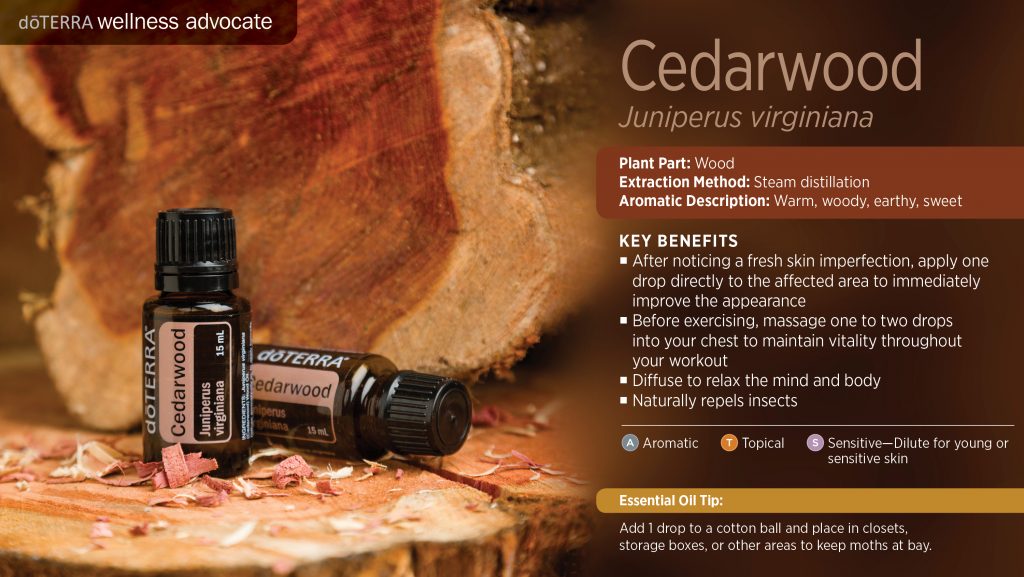 Cedarwood 
Juniperus Virginiana
What is Cedarwood Essential Oil?
It's no wonder why cedars were the trees mentioned most in the Bible, symbolizing a source of protection, wisdom and abundance.

Cedarwood essential oil is extracted through the process of steam distillation from wood pieces of the cedar wood tree. The major components of cedarwood essential oil are alpha-cedrene, beta-cedrene, cedrol, widdrol, thujopsene and a group of sesquiterpenes — all of which contribute a great deal to its health benefits.

---

Cedarwood Essential Oil Benefits

Some of the most common benefits of cedarwood essential oil include:

has anti-inflammatory agents

toothaches and 

promotes the strength for gums

skin irritations and great support for acne

supports body to relieve spasms

fungal infections

repels bugs

promotes hair growth
cough

stimulates metabolism

regulates menstruation

tightens muscles

cleans out toxins

improves focus and wisdom

Clearly, cedarwood essential oil is a great tool for your medicine cabinet. It has not only external health benefits, but also the power to improve your digestive and circulatory function as well.
Directions for Use
Diffusion: Use three to four drops in the diffuser of choice.
Topical use: Apply one to two drops to desired area. Dilute with a carrier oil to minimize any skin sensitivity. See additional precautions below.