Description
doTERRA Tumeric Essential Oil
Curcuma longa
Commonly known for its Ayurvedic health uses, Turmeric is a staple for your daily health routine and, when taken internally, promotes a positive immune function and response.*
---
Tumeric is a root, somewhat like the ginger root.  There is a huge difference between essential oils and botanical / herb. Not something new, several years ago it was talked about but did not have the sourcing or right timing. Tumeric has been present in the Alpha CRS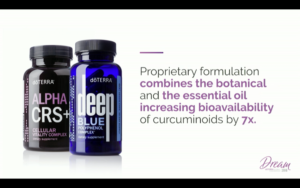 and Deep Blue Polyphenol Complex, and when combined with essential oils, you get an increased 7x absorption. It is critical that planning for years ahead on the sourcing and sourcing it correctly to have all of the amazing properties present.  When we talk about Tumeric as a supplement powder, it would need to be boiled down to open up beneficial properties. Curcumin- the foremost active ingredient of turmeric and its bioavailability issue, we are looking for ways to increase its absorption, doTERRA has developed a proprietary way to reach this within the distillation process.
Other companies talk about CO2 extract and CO2 extracts are NOT essential oils, they take a high temperature and high pressure or sub or mid-range to process, providing much inconsistency in chemistry and its ratios,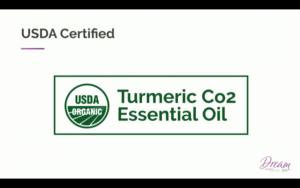 therefore the results are that the products do not get the full benefits that essential oils provide. Also, CO2 extracts have tons of water-soluble curcuminoids and very little turmerones.  Essential oils, provide tons of turmerones and no curcuminoids or solvents. Turmerones readily absorb and can easily act on cellular membranes.
This is a wonderful oil to get to know and to use often!
Use topically to calm tissues irritation
use in combination with Mandarin 5-lox pathway
use with Yarrow|Pom topically Cox-2 pathway