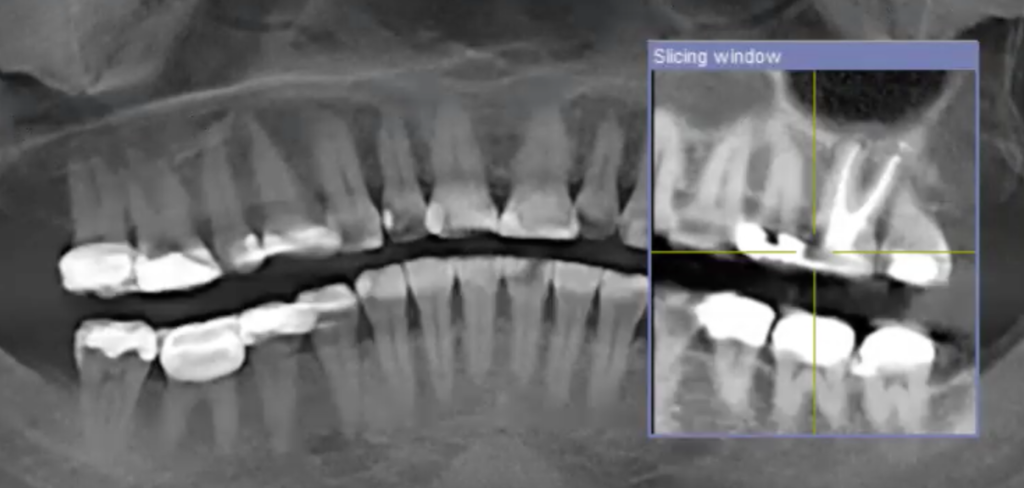 For my mercury removal starting on April 3, 2018-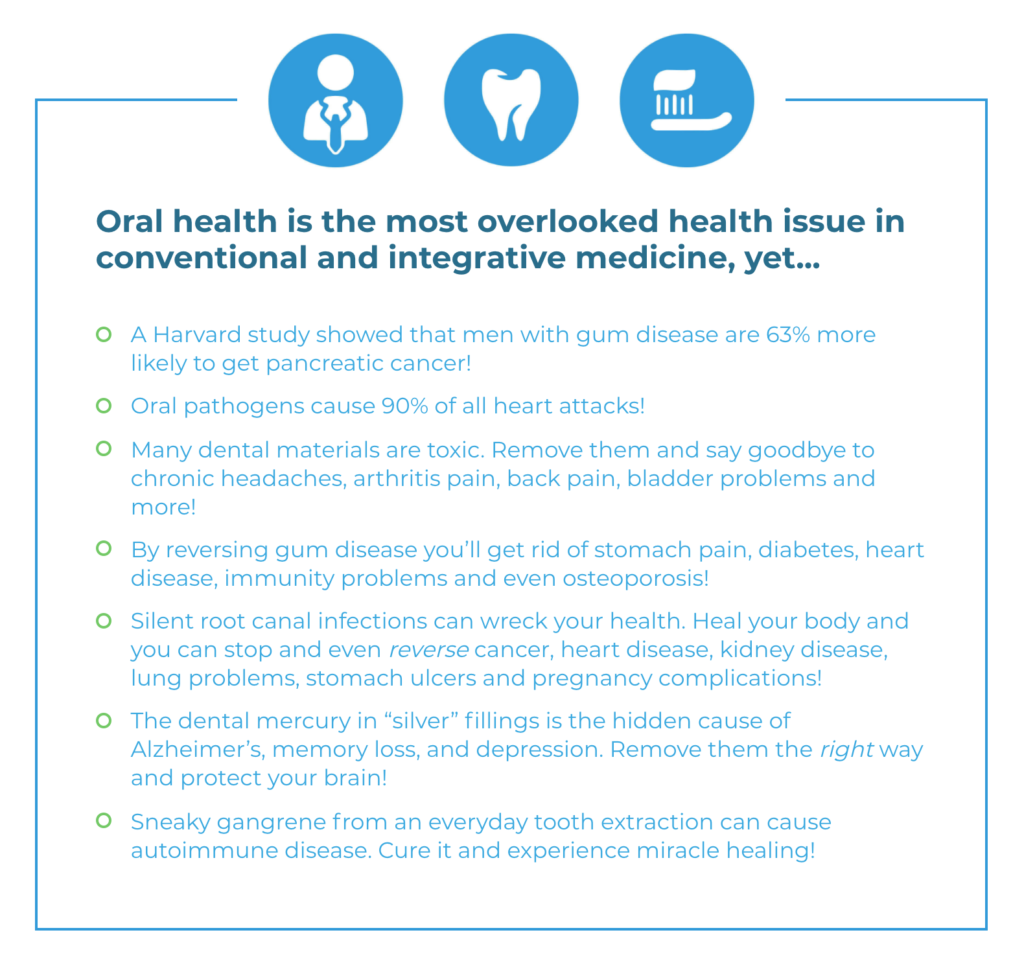 I am going to begin preparing for detoxing and a
new regime for oral health. I wanted to share the tips that I have researched!
The Heart and Mouth Connection
Taking care of your mouth, by having healthy oral health is one more way to uplevel your self-care. According to the American Dental Association and the American Medical Association, there is a relationship between the condition of the gums and the condition of the cardiovascular system. In doTERRA's blog, "A Guide to a Clean and Healthy Mouth, by Dr. David Steuer, DMD, MMsC", Gum health is primarily a result of oral care, personal habits, and, to an extent, genetics. With appropriate effort and proper hygiene, threats to the health of our gums can be eliminated or controlled. However, failure to maintain gum health has other health consequences. Sub-optimal conditions of the heart can be traced to unhealthy gums, underscoring how important oral health care is. (read more on this)
Essential oils for supporting oral health and these are some of our favorite blends:
Cinnamon, Clove
Lime, Lemon, Grapefruit, Orange
Peppermint, Wintergreen, Spearmint
Chamomile
Frankincense, Myrrh
Melaleuca (Tea Tree)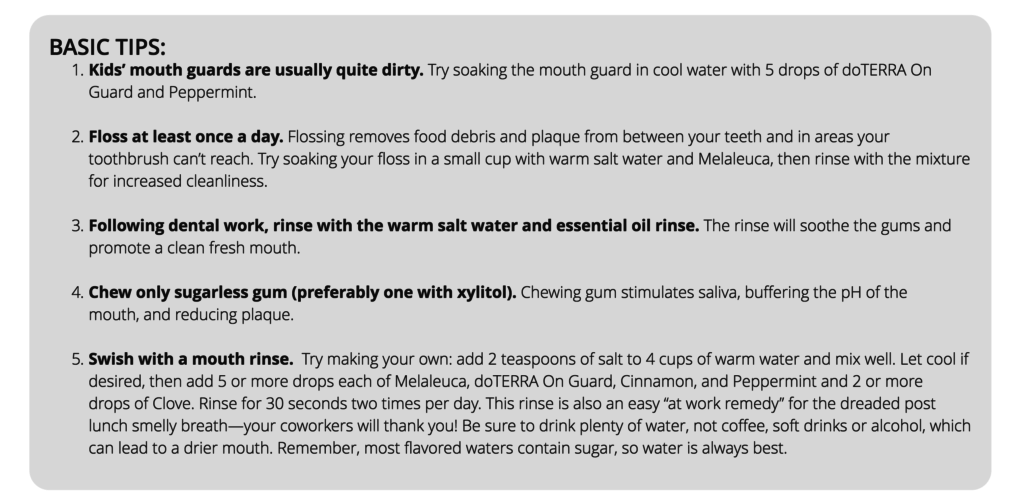 These recipes came from Dr. Z, who we love to follow!
https://drericz.com/essential-oils-for-diabetes-and-heart-disease/?inf_contact_key=1bee9d1d89c503e8ec5a89f68774a22c2ce7a508167c8638e14407607e121d61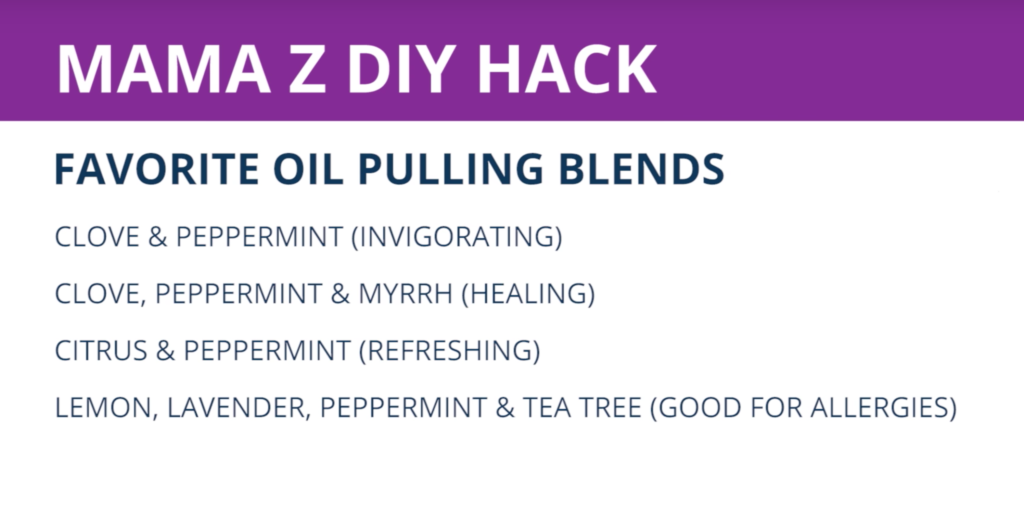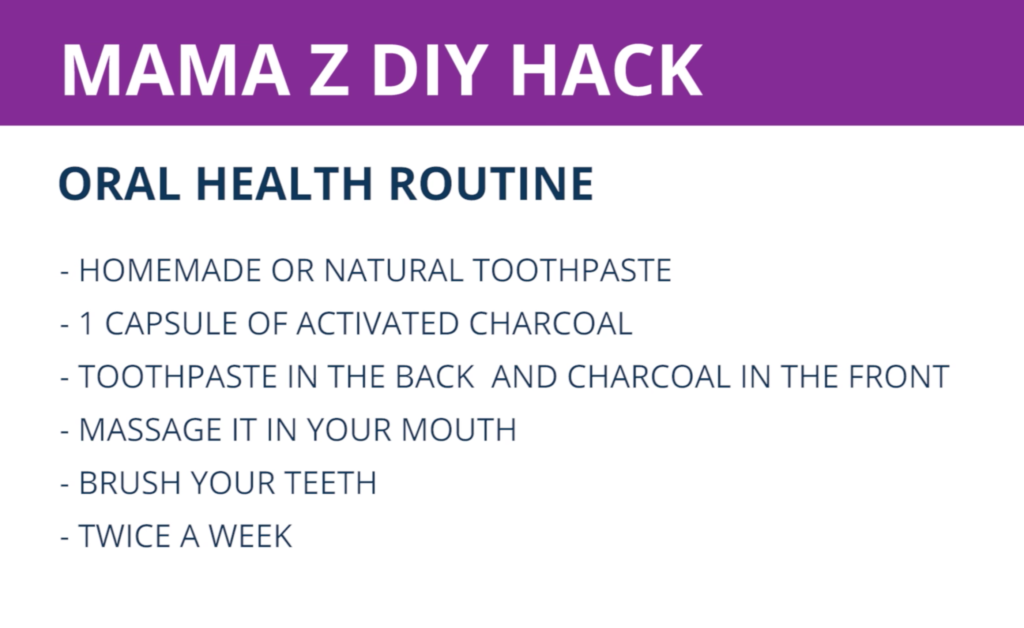 DIY Bentonite Clay Essential Oil Tooth Powder and Toothpaste
This recipe is for tooth powder, but it makes a great toothpaste too! The color of your finished product may vary depending on the color of your clay and the essential oils used.
Ingredients
⅓ cup of Bentonite Clay
¼ cup hot water
1½ teaspoons of Stevia powder
¼ teaspoon of pink Himalayan sea salt
1 tablespoon carrier oil*
10 drops of essential oils*
Instructions
Mix all the dry ingredients in a food processor.
In a separate bowl, mix the hot water and coconut oil together and let stand till the coconut oil melts. Add to the food processor gradually till combined. While the food processor is still on, combine and add the essential oils all at once and process a few more seconds. The mixture should be granular and slightly damp.
Store in a glass jar with a lid.
Toothpaste Variation
Once the tooth powder is complete, gradually add more coconut oil, blending as you go, until you reach the desired consistency.
Notes
* No matter what allergies you may have, there's a carrier oil that's right for you. You can use any, or a combination of these: Avocado, Fractionated Coconut, Grapeseed, Jojoba, Sweet Almond.
---
---
DIY Mouthwash recipe or ***update 10/2018 use doTERRA's NEW Onguard Mouthwash!
Ingredients
1 cup of distilled filtered water
1 tsp of baking soda
1 tsp carrier oil*
2 drops of essential oils or a blend of your choice
Instructions
Mix your essential oil into a glass and mix with a carrier oil and baking soda
Fill glass with distilled water.
Swish in your mouth and rinse.